God puts children in families so their parents can nurture, protect, and train them to love God and others. Strong families are the foundation of strong cultures and societies, so protection of the family — and the rights of parents to raise their children free of interference from the state — is one of our highest priorities.
Parental Rights
Parental rights are under attack in society today. Government should exist to protect the rights of parents to give moral and spiritual guidance to their children. Instead, government tends towards more control, even of the family. Kansas Family Voice is standing in the gap to protect parental rights from government overreach and control.
Parents know their children best and are charged by God to raise and nurture them to care for and love others. We'll help ensure you have the right to do so free of government interference.
Education
A child's school environment shouldn't be harmful to him. It shouldn't tell her she has to keep her faith at home. And he shouldn't feel bullied by ideological agendas that are anti-family, anti-faith, and anti-reality. Parents are the safeguards of their child's faith and future. They have the right to be informed on what's going on in their child's school, what curriculum is being taught, and what worldview foundations are being laid.
We believe education should broaden students' perspectives, giving them eyes to see the truth, pursue beauty, and understand their place in society and the world. That's why we support policies that advocate for greater school choice and advance policy agendas that allow for parents to tailor their child's education to best meet their needs.
This means that parents' rights to protect, provide for, and train their children are also God-given, intrinsically known and must be protected by government.
Parents are responsible for and know their children best. As such, they must have the freedom to choose the education best suited to their children — and reject education they know is harmful.
When it comes to healthcare, decision-making power is best placed with parents — not with children, and certainly not with government officials. And, perhaps most importantly, parents have the sole right to direct the moral and religious upbringing of their children and should retain the right to seek out professional services for their child that line up with the family's values.
Kansas Family Voice advances policy that protects parental rights, which gives parents the ability to protect their own children and ultimately strengthens families.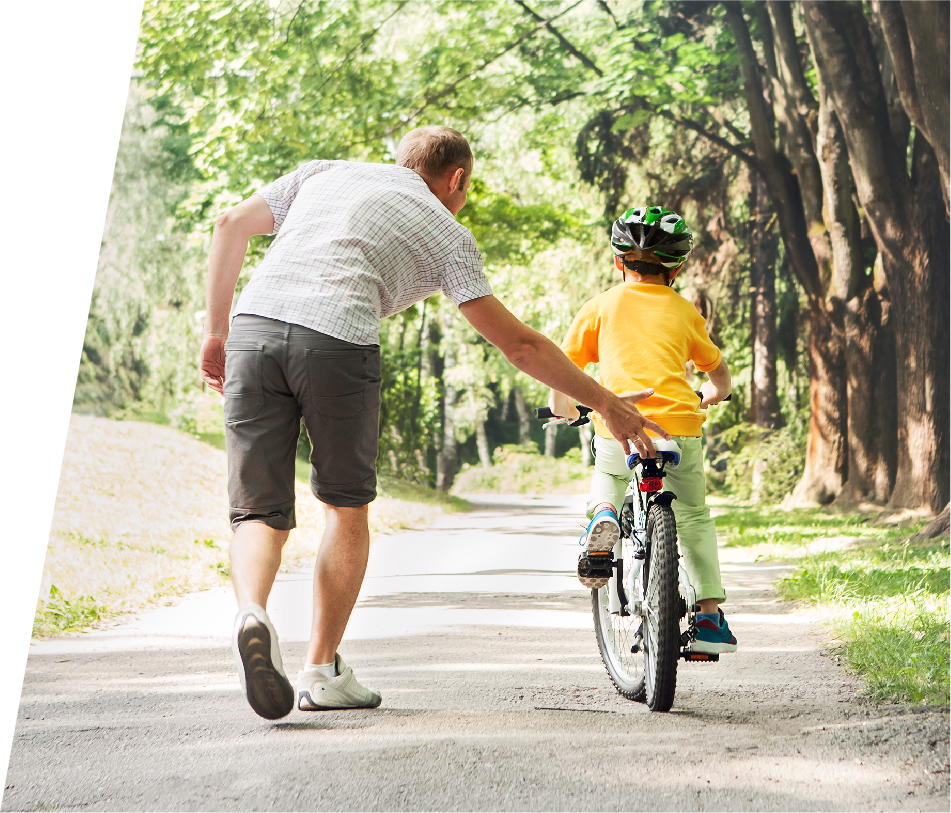 PARENTS KNOW BEST. NOT THE GOVERNMENT.
Supreme Court Justice James McReynolds famously wrote, "the child is not the mere creature of the State; those who nurture him and direct his destiny have the right, coupled with the high duty, to recognize and prepare him for additional obligations." Although the government can require parents provide a minimum amount of care to protect and nurture their child, the state cannot necessarily dictate how a parent does this.
Today, we see relentless efforts to undermine families by weakening the ability of parents to protect their own children and appropriately guide them into adulthood. Laws are eroding or flat-out ignoring the rights of parents, most notably in mental and medical health care decisions, school selection, and educational freedom. For example:
Some states are trying to reduce the age of minor consent so that parents are eliminated from a child's healthcare decisions.
Some states are allowing teen girls and younger to get abortions without a parent's knowledge or consent.
Hospitals are giving doctors the right to remove life-sustaining treatment from children without parental notice or consent.
Courts are removing children from the custody of their parents when parents object to gender transition for their child.
STRENGTHENING PARENTAL RIGHTS
Parental Rights legislation we were involved in during the 2019 legislative session.
SUPPORTING FREEDOM OF RELIGIOUS SPEECH FOR STUDENTS
Guarantees schools are protecting the religious speech, religious expression, and religious activities of students and staff.
SUPPORTING SCHOOL CHOICE BILLS
Ensures students have access to a wide-open futures through school choice options that allow parents more options choosing the curriculum of their homeschooled child, homeschoolers being able to joining public school sports and extracurricular activities.
SUPPORTING OPTING CHILDREN OUT OF CONTROVERSIAL CLASSROOM CONTENT
Parents have the constitutional right to direct the educational upbringing of their child. That's why we support legislation that ensures parents can opt their children out of controversial sex education classes and lessons.
SUPPORTING EDUCATION SAVINGS ACCOUNTS
We support Education Savings Accounts, the gold standard when it comes to school choice because they allow parents to fully tailor their child's educational experience to their child's individual learning needs resulting in improving academic outcomes for their children.
SIMON'S LAW
Parents have the right to protect their most precious gift — their child. Doctors should not be allowed to place a Do-Not-Resuscitate Order in a child's chart without parental notification and consent.
OPPOSING COMPREHENSIVE SEX ED
These bills sought to require schools teach comprehensive sex education to children as young as kindergarten. They also include teaching children of all ages how to "consent" to sex, and permit explicit and graphic depictions and suggestions of LGBT sexual experiences.
OPPOSING LGBT CURRICULUM
Kansas Family Voice opposes legislation that would mandate LGBT-content and gender politics is shoe-horned throughout some or all subject areas and textbooks taught in the classroom, despite the fact sexual preferences has nothing to do with historical, mathematical, or scientific contributions.
OPPOSING THERAPY BAN BILLS
Children have the right to seek counseling for unwanted feelings of same-sex attraction and gender dysphoria. Parents also have the right to seek out counseling for their children that's in line with their sincerely-held beliefs — that's why Kansas Family Voice opposes bills that ban basic talk therapy for these families.
PARENTAL CONSENT – YOUR CHILD. YOUR CARE.
Some activists argue that parents pose a substantial obstacle to youth seeking out mental and medical healthcare services and want to "remedy the problem" by eliminating parental consent.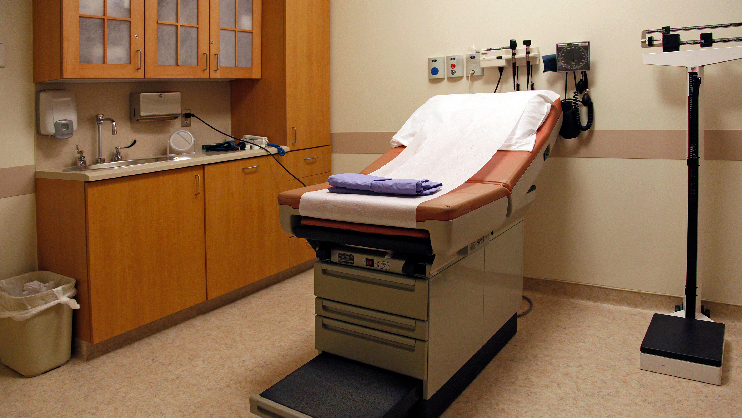 IN HEALTHCARE
In 2019, Colorado passed legislation that would lower the age of consent to allow a 12-year-old to receive licensed mental healthcare services without their parent's knowledge or consent. In Alabama the age of consent is 14 for mental and medical healthcare, and Idaho has no age minimum at all.
Parents have the right to know if their child is struggling with serious mental health issues like depression, suicidal ideation, or gender dysphoria.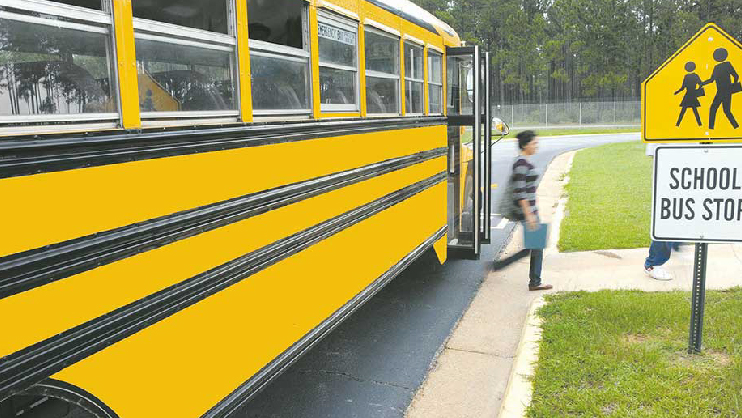 IN SCHOOLS
Kansas Family Voice actively works to change school policies that seek to refer out students for "reproductive healthcare" (e.g., abortion) or "mental healthcare" services (e.g., gender transition counseling) without the notice and consent of their parents.
In general, Americans recognize the need for parents' approval on medical decisions on behalf of their child. Schools do not have right to provide contraceptives, abortion referrals, or mental health care services without parental involvement.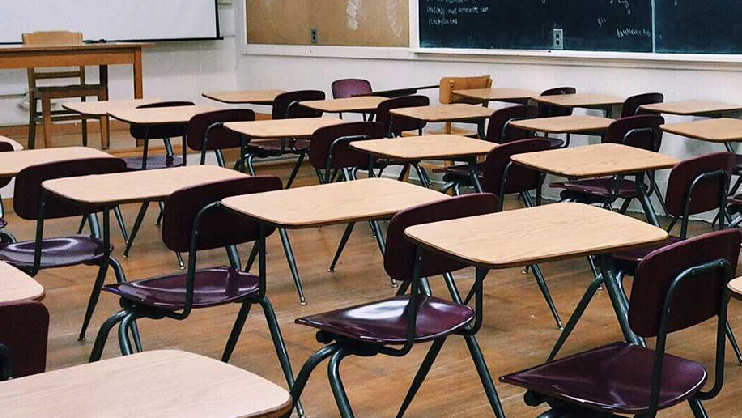 IN CURRICULUM
Kansas Family Voice has worked successfully in many states to ensure that parents have the right to review and opt their children out from curriculum they consider harmful.
Now, we are taking this a step further by placing the responsibility of seeking parental permission on schools before controversial topics are introduced to students (an opt-in policy) — rather than parents bearing the burden of having to opt their children out of curriculum.
TEEN ABORTIONS – A PARENT'S LOVE PROTECTS
Most states have a parental consent and/or notification law for teen abortions. A rigorous analysis of parental involvement laws found that such laws generally reduced minors' abortion rates by 15 to 20 percent! Yet, some states are working to eliminate (or have eliminated) the need for a parent to consent to their teen's abortion.
Kansas Family Voice works to ensure parents have the right to consent, or at least be notified, that their child is considering such a monumental decision, with life-long impact. Parents not only are an emotional support to their teen, but also know their child's complete medical history and need to monitor their teen's health after an abortion, which is a major medical procedure. Even the Supreme Court has recognized the value of parental support and parental perspective when a teen experiences an unexpected pregnancy as well as the emotional toll this has on a teenager without family support.
THE FOLLOWING MAP SHOWS WHICH STATES HAVE PARENTAL INVOLVEMENT LAWS REGARDING ABORTIONS BY MINORS.
PARENTAL RIGHTS AND HEALTH CARE
From nutrition, to immunizations, to nursing a child with the stomach bug through the night, parents are on the frontlines of keeping their children healthy. Although we honor and respect medical professionals and their years of training, parents know and love their children best.
WHO MAKES LIFE OR DEATH DECISIONS ON BEHALF OF CHILDREN?
Charlie Gard and Baby Alfie, are two infants who died prematurely in the UK because their doctors made the decision to remove life-sustaining treatment without parental consent. In fact, the parents of both babies were desperate to save the lives of their children. Yet the courts had the final word, agreeing with doctors that because the babies had untreatable genetic disorders, death would be a "mercy."
Here in the United States, children have also lost their lives because a doctor determined they were untreatable, or such treatment would be futile Simon Crosier was an infant with a genetic disorder whose life-sustaining treatments were stopped without the knowledge of his parents. As a result, Simon died. Since that time, Simon's parents have worked diligently to protect the rights of parents to say "no" to the removal of life-sustaining treatment.
Kansas Family Voice is a strong advocate of Simon's Law — legislation that gives parents the sole right to make final decisions regarding life-sustaining treatment for their children. In 2018, Kansas became the first state in the nation to pass Simon's Law. Kansas Family Voice wants to see families thrive, and they can only do that if parents remain an integral part of their children's healthcare.
SEE IF YOUR STATE REQUIRES PARENTAL CONSENT FOR A "DO NOT RESUSCITATE" ORDER TO BE PLACED ON A MINOR'S MEDICAL RECORDS.
PARENTAL RIGHTS AND RELIGIOUS FREEDOM
GO HAND IN HAND
In affirming our existing laws, the Supreme Court has ruled again and again that parents have the right to the moral upbringing of their children. Yet, we are seeing progressive government officials force ideology that is directly at odds with parents' religious and moral convictions.
WHENEVER PARENTAL RIGHTS ARE BEING CHIPPED AWAY OR ELIMINATED,
SO IS OUR RELIGIOUS FREEDOM TO RAISE OUR CHILDREN IN LINE WITH OUR FAITH.
Here are two examples where the transgender-rights movement seeks to eliminate parental rights — and our religious freedom — in order to have unchecked access to our children.

PARENTS LOSING CHILD CUSTODY
In early 2018, an Ohio court (along with child protective services) removed a teen from her home because her parents would not allow their daughter to undergo hormone replacement therapy (drugs used to develop the secondary sex characteristics, such as female breasts or male facial hair, of the desired sex). The daughter claimed she was a boy and wanted hormones to change her body. She was also suffering from depression and anxiety. Her parents opted to put their daughter into counseling. But the Ohio government intervened, arguing the child had the "right" to take cross-sex hormones — hormones that would cause irreversible changes to the young girl's body, such as deepening of the voice and facial hair. In February of 2018, the judge not only ordered the daughter be removed from the home and placed with a family that would allow her to take hormones, but also called on lawmakers to pass laws giving children who identify as transgender more rights to make these decisions on their own.
Parents have many good reasons to keep their children from being subject to irreversible, life-altering and sterilizing medical interventions so that their child can falsely change their sex.

PARENTS SILENCED BY THERAPY BANS
Therapy Bans (a.k.a., "Conversion Therapy Bans") are laws that prohibit therapists from offering counseling that would help a child eliminate or reduce their unwanted feelings of same-sex attraction or gender dysphoria. These laws say a child cannot resolve feelings of being transgender or homosexual with a professional because to do so is to shame the child. In other words, basic talk therapy to help children accept their God-given birth sex would be outlawed. Yet, counseling that encourages children to change their gender — even to go through irreversible "genital reconstruction" operations — would be protected by the state.
Kansas Family Voice and our state allies have successfully stopped these bills in multiple states because they take the choice away from parents and families to live their lives according to their religious, moral, or ethical convictions. These bans force onto families the government's own viewpoint that these lifestyles are acceptable for any child, from any background, at any age.
Cast All Your Anxieties on Him!
"Humble yourselves, therefore, under the mighty hand of God so that at the proper time he may exalt you, casting all your anxieties on him, because he cares for you." -1 Peter 5:6-7 Dear Friends— Awhile back, my young daughter and I were unloading groceries from Sam's Club. As we began to unpack the car,
…of sidewalk chalk and other things
There is an elderly couple that lives in our neighborhood. They have a number of medical concerns and as you might imagine, have been spending a disproportionate amount of time at home these days because of the COVID-19 virus. Our family knows them, and so our daughter Stephanie, the most creative of our family, decided
Fear Rules the Day – If You let It
How much news coverage has there been on the coronavirus in the past few weeks? I'd be interested to know the number of hours spent telling the American people about the virus, explaining social distancing, telling us how to wash our hands, how to "flatten the curve", etc. Much of this information is very necessary
COVID-19 In New Mexico – What You Need to Know
Dear Friends: Earlier this week, President Donald Trump launched a 15-day national effort to slow the spread of the COVID-19. (The details can be found at the bottom of this email.) Locally, Governor Michelle Lujan Grisham and state leaders have also taken steps to curb the spread and assist those directly impacted by the virus.
All In
You and I have busy lives. In those busy lives, we have many important things to do, and most of us prioritize our tasks, even if we don't always explicitly realize it. If you think about it, I would imagine that saving unborn children, protecting and raising your family according to your beliefs, being allowed
Redefining Parenthood in CO: Take Action Now!
A few years ago, marriage was redefined. Now, some Colorado politicians want to redefine parenthood. A bill before the House Judiciary Committee would do just that – turning parenthood into a sci-fi playground that is disconnected from biology. Called the Parentage Act, House Bill 1292 would, among other things: Divorce child birth from parentage, completely
" …except for the winters"
"We love living in North Dakota. We've been here almost four years and love the people, their biblical values, the beauty of the midwestern prairie. We love it all, except for the winters." That's how my conversations usually go, and I need to stop it. That little phrase, "except for the winters" always makes its
A Nativity for North Dakota
I am very excited to tell you that for the first time ever, a nativity scene will shine next to the state Christmas tree in the North Dakota State Capitol Memorial Hall. The scene and its associated Christmas celebration are sponsored by North Dakota Catholic Daughters. Why am I excited? For a couple reasons. First
Happy Thanksgiving from Our Family to Yours!
"Enter his gates with thanksgiving, and his courts with praise! Give thanks to him; bless his name!" –Psalm 100:4  Dear Friends: On behalf of my family and Kansas Family Voice of New Mexico®, I want to wish you a joyful and happy Thanksgiving! In 1913, before Thanksgiving was proclaimed a national holiday, New Mexico's first
Help STOP the SeXXXualization of Children!
Dear Friends, Comprehensive sexual education in the public school system has become increasingly more graphic and political in recent years, to the dismay of many parents. For example, the Austin Independent School District (AISD) in Texas—the same district that recently hosted a drag queen for "Pride Week Story Time" in one of its elementary schools—adopted a radical
SPEAK UP
We have the right, privilege and obligation to speak into every aspect of our government. Our Action Center makes it easy for you to do that.