It's my pleasure to welcome you to Kansas Family Voice. As a Christ-centered organization, our vision is a Kansas where God is honored, religious freedom flourishes, families thrive, and life is cherished.
We believe God's timeless design for the family is the strongest foundation for a free society. We equip and motivate Kansans to cast their ballots and raise their voices in support of pro-family candidates and policies.
We believe human life is sacred. We're all created in the image of God, so we respect and protect life, including preborn babies, the elderly, and every other condition of the human experience through natural death.
We believe the Founding Fathers got it right when they guaranteed the "free exercise of religion." We protect the freedom of individuals, churches, and businesses to speak and act according to their faith.
You now have two ways to partner with us to expand your impact in the state of Kansas:
Your gift to Kansas Family Voice, a 501(c)(4) organization, will go toward engaging directly in the frontline efforts of politics and policy, and is not tax-deductible.
Your gift to Kansas Family Foundation, a 501(c)(3) organization, will support our education and voter registration efforts, and is tax-deductible.


Jeff Bennett
Executive Director
---
Working For You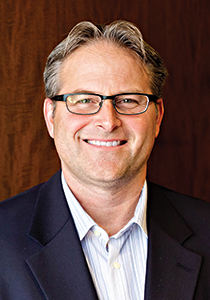 Jeff Bennett
Jeff Bennett serves as Executive Director of Kansas Family Voice. In Jeff's role, he works with Christian business and faith leaders in the community to ensure that their voice is amplified in Topeka. Jeff is a native Kansan, residing with his wife and three children in the Wichita area. Prior to joining Kansas Family Voice, Jeff has launched, owned and operated several businesses. Jeff currently serves as an Elder in his church and is keen on seeing business and faith leaders advance Biblical Citizenship.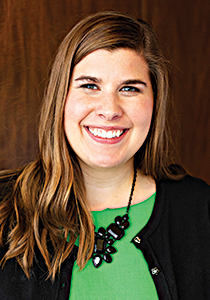 Brittany Jones
Brittany Jones serves as the Director of Policy and Engagement for Kansas Family Voice. In her role, Brittany works with legislators throughout the legislative session to pass good legislation that promotes a Kansas where God is honored, religious liberty flourishes, families thrive, and life is cherished. Brittany previously served Family Policy Alliance as a Policy Manager focusing on the issues of religious freedom, life, education, and pornography. She has worked with multiple states to develop legislative and policy strategies that advance the issues of life, education, and family. She is especially interested in school choice issues as they intersect with religious freedom.

Brittany got her start in politics when she was seven years old and has been actively involved in campaigns, state government, and grassroots efforts ever since. Her media appearances include CNN, Good Morning America, ABC Australia, The Washington Post, The Los Angeles Times, World Magazine, and many others.
Brittany holds a Bachelor of Arts from Louisiana College in History with a minor in Political Science and a juris doctorate from Regent University School of Law. She is licensed to practice law in Kansas and Washington, D.C. While in law school she served as a legal intern for the Family Research Council in Washington, D.C. and for the American Center for Law and Justice in Virginia Beach, VA. She also assisted Professor Jeffrey Brauch writing his book Flawed Perfection: What it Means to be Human and Why It Matters for Culture, Politics, and the Law.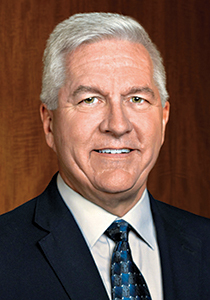 David Beauchamp
Pastor David Beauchamp serves as the Director of the Church Ambassador Network Kansas, an initiative of Kansas Family Foundation, our 501(c)(3) organization associated with Kansas Family Voice. He is responsible for cultivating a network of pastors and other church leaders who embrace biblical citizenship by praying for elected officials and amplifying the voice of pro-family citizens. He provides resources to inform and equip biblical citizens to effectively engage our culture and government as witnesses of Jesus Christ.
David brings a wealth of experience and education into this role. He served in the military for over 30 years, 7 years in the Air Force as an Information Systems Officer, and then 23 years in the Army as a chaplain. He served as a chaplain around the world and had six combat tours in Iraq and Afghanistan before retiring as a Colonel in 2015. His civilian ministry experience includes being a senior pastor in Illinois prior to his chaplain experience and most recently he is serving as a Pastoral Elder in Leavenworth, Kansas. David's education includes a Master of Divinity from Texas, a Master of Science from University of Kansas, and a Master of Strategic Studies from the Army War College. He is currently a PhD student at a Kansas City seminary.
David lives with his wife, Deborah, of 41 years. They have two sons, two daughters, a son-in-law, two daughters-in-law, and seven grandchildren. He enjoys life with Debbie and lives on a 51-acre farm in Kansas City, Kansas.
SPEAK UP
We have the right, privilege and obligation to speak into every aspect of our government. Our Action Center makes it easy for you to do that.