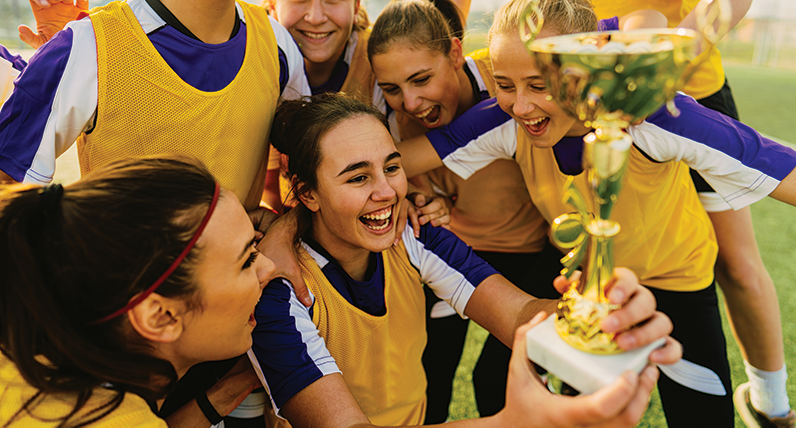 As the Senate continues to debate overriding the Governor's veto of the redistricting map, I have two exciting pieces of news! Several of our top priority bills were introduced in committees yesterday: the Parental Bill of Rights and the Fairness in Women's Sports.   This is the first year that a Parental Bill of Rights of this nature has been introduce  The Fairness in Women's Sports Act may sound familiar. This bill was introduced last year. And as you will likely remember Governor Kelly sided with a radical agenda and vetoed the Fairness in Women's Sports Act.  

ASK YOUR LEGISLATOR TO SUPPORT GIRLS IN KANSAS  

We believe that women are made in the image of God and deserve to be treated with dignity and respect by all in society. However, radical ideology is now forcing women across the country surrender their dignity and their opportunities and compete against biological men in sports designated just for women.

We thought the situation was bad last year, but it has only been highlighted this year by the stories that our coming out of Pennsylvania as a biological male strips female swimmers their of titles and records. It's time to stand up to Laura Kelly and the Biden Administration. It's up to Kansans to fight for our girls.   Please reach out to your legislator to today and ask them to support opportunities for our girls!

ASK YOUR LEGISLATORS TO SUPPORT PARENTAL RIGHTS
At Kansas Family Voice we believe that our families are designed by God. Children are given to parents and families. Parents are in the best place to know and cherish their child. The government, schools, and society are not designed to do that.
Families are designed to nurture, love, educate, and prepare children to engage the world around them for God's glory. The pandemic has highlighted for many families the invasion of the government into their families. That is one reason why the Parental Bill of Rights is so important. It equips parents with tools to be able to advocate for and raise their children. Please ask your legislators to support this bill!
It's a busy time of year for us so make sure you are following along with us! Make sure you reach out to your legislators and let them know how important these things are to you.
Praying that the Lord blesses you and your family this week!
For families,
Brittany Jones
Director of Policy and Engagement