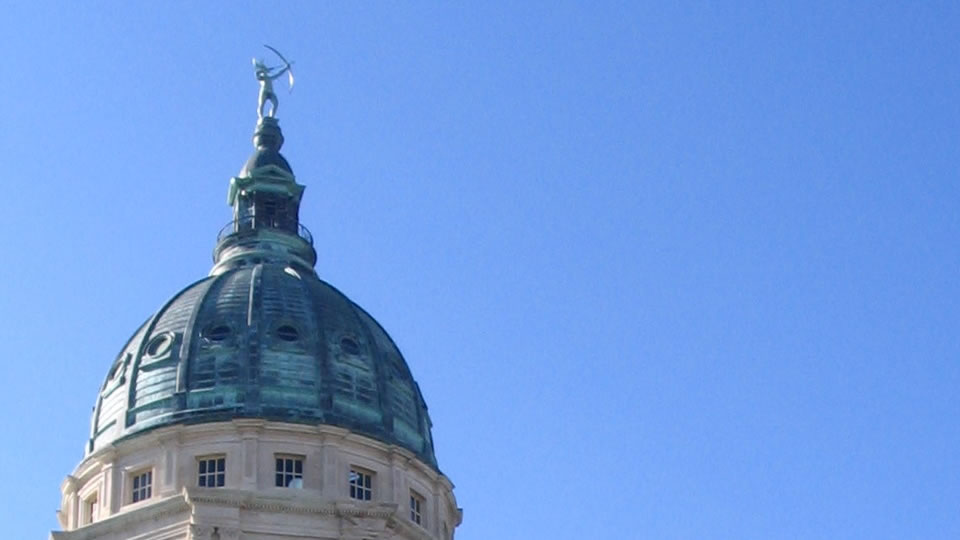 Save Girls Sports
Unfortunately, the Fairness in Women's Sports Act fell just one vote short in the Senate and so the House did not get a second opportunity to review the bill. While it means that the bill is likely dead for this session, it does not mean we will stop fighting for opportunities for girls. To see how your legislators voted, you can find the information HERE ( NOTE: This vote link is for SB 55 which included the Fairness in Women's Sports Act even though the bill description does not include that information.)
Kansans don't believe the lie that this is mean spirited – they know that this is a common sense bill. Governor Kelly is under the false delusion that she reflects Kansas. Almost universally as I talk to every-day Kansans they are horrified that we can't protect girls' sports in Kansas. The number of times I've heard, "I thought this was Kansas."
To all Kansas girls – know that we will keep fighting for you. Governor Kelly has stood in the way of your opportunities, but we will not let this continue. We will keep working with legislators and work to elect a Governor that will fight for our girls' opportunities.
Election Integrity
Yesterday, the legislature passed two different overrides of Governor Kelly's vetoes of common-sense election laws. Kansans want our elections to be accurate. We want to know we can have confidence in the outcome. These bills simply allow us to close loopholes that certain representatives even admitted having used in the past. We are thankful for the 85 Representatives and 28 Senators who voted in favor of HB 2183 and 86 Representatives and 28 Senators who voted in favor of HB 2332.
Marijuana
In an unusual move, the House Federal and State Affairs Committee held hearings during veto session. In an even more unusual move, they amended and passed a medical marijuana bill. While this bill has more safeguards than the previously passed bill, this bill still leaves much room for abuse and is a pathway for recreational marijuana in our state. Kansans do not want to become California or Colorado. Ask your legislators to reject this move by the House. It's easy to find their numbers on our action page!
It has already been an interesting week at the Statehouse. While we have had a few setbacks this week – on the whole the legislature has done some great work to fight back against Governor Kelly's overreach which helps all Kansas families. There is still a lot of work to do! Keep praying for your legislators and letting them know how important it is to protect families in our state.
For Kansas,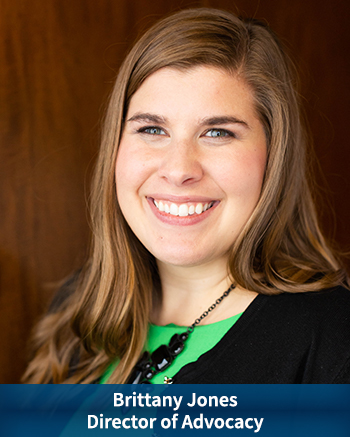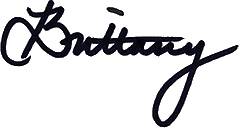 Brittany Jones, Esq.
Director of Advocacy