After the Fifth Circuit enjoined the OSHA COVID mandate late last week, OSHA said it was no longer enforcing the mandate for employees to be vaccinated. But the cases still have to be decided ultimately by the courts. The cases have been consolidated and are now moving forward in the 6th Circuit. The mandate for medical personnel is also moving forward in 6th Circuit, and we should have an initial ruling soon. The legal cases surrounding the government's proposed mandates will continue to develop in the coming weeks and months. Things are moving in the Kansas legislature as well. We're going back into a special session next week! This is first time that the legislature has ever called itself back into session. The legislature will meet to address two bills that protect employee's religious freedom and provide a limited safety net for employees. They are scheduled to go back into session at 10 AM next Monday.

Last week, I testified in support of a draft bill that would ensure that employers respect the religious beliefs of their employees. Courts have been clear that the government cannot define a person's faith for them. Consistent with federal regulations, caselaw, and state statutes, this bill that will be discussed next weeks seeks to reaffirm these principles and ensure that employees don't lose their religious freedom at their job.

The legislature calling itself back into session is a historic moment and the situation is constantly evolving. You can follow along with what is happening through our social media accounts or you can follow all the proceedings through the legislature's website.

As always, I will be in Topeka advising them on the law and encouraging them to be bold in protecting our God-given freedoms. I encourage you to be praying for your legislators, House and Senate leadership, and Governor Kelly. They need wisdom to deal with competing ideas of how to solve the ongoing problems created by the Biden Administration while recognizing that the Governor is likely to oppose any Conservative solution. This is a critical time in our state and our nation and we need to engage now more than ever.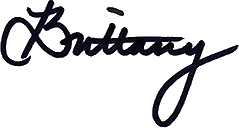 Brittany Jones
Director of Policy and Engagement