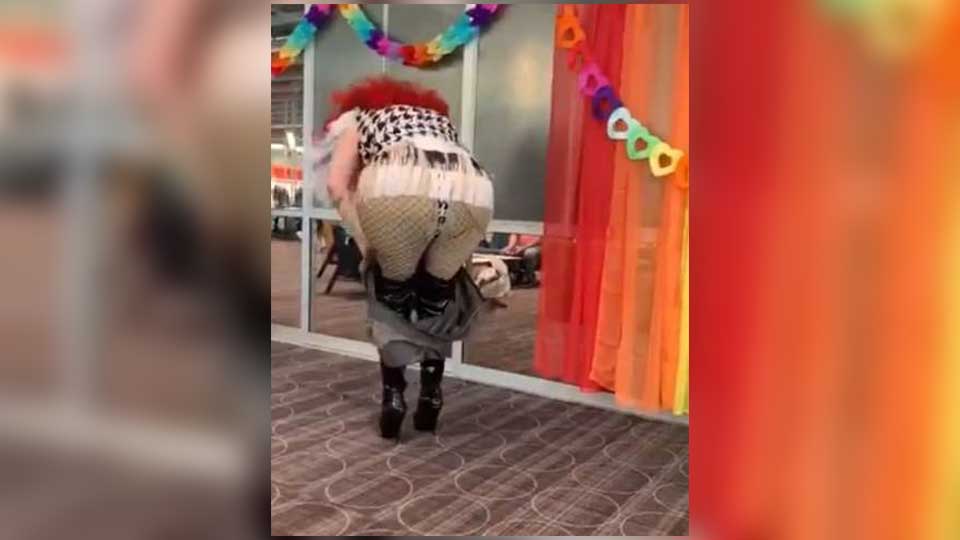 By Vince Torres, Executive Director
What do a liberal feminist leader and a conservative Christian pastor have in common? They both believe that "drag" is adult entertainment and that exposing children to highly sexualized dress and behavior is completely inappropriate.
I am the pastor and my friend, Natasha Chart, is the feminist leader. Natasha serves as chair of the Women's Liberation Front (WoLF)—a self-proclaimed radical feminist organization—and although we do not agree on everything, we are proud to be working together to bring awareness to the dangerous nature of "Drag Queen Story Hour" events happening in New Mexico and across the nation.
"Drag Queen Story Hour," which began in cities like New York City and San Francisco, has made its way to New Mexico, with recent events in Albuquerque and Las Vegas. The events feature adult male entertainers, outfitted in makeup and drag dress, using their drag names, while reading to young children and, in some cases, dancing for them. At some events, children have even been encouraged to bring dollar bills to give to the drag entertainers as they provocatively perform. Despite what organizers claim, there is nothing innocent or family-friendly about these events.
In response to these local events, Natasha recently penned a letter to Albuquerque Mayor Tim Keller, the members of the Albuquerque City Council and the Bernalillo County Commission, and the Director of the Public Library in Albuquerque, urging them to "adopt a policy prohibiting Drag Queen Story Hour events aimed at minors."
Among the concerns raised by Natasha is the "heavy dose of sexism" at the events. As Natasha states:
 "From a feminist perspective, the main feature of drag is that it equates 'woman' with over- sexualized clothing (outfits no woman would wear to a library), unrealistic fake breasts and body shapes, heavy makeup, frivolous behavior, and a demure voice. This cements sex stereotypes that are offensive and harmful to women and girls. And because the message is largely visual, it takes hold even in preverbal children."
 We agree with Natasha. "Drag Queen Story Hour" exposes children to sexist, misogynistic, and over-sexualized content that can negatively impact their mental health. For these reasons and many others, we join Natasha in encouraging our elected officials and public libraries in New Mexico to put an end to these controversial events. Drag queen programs aimed at minors are inappropriate and our taxpayer funded libraries should not be promoting or hosting them.
To read Natasha Chart's letter, please click here.