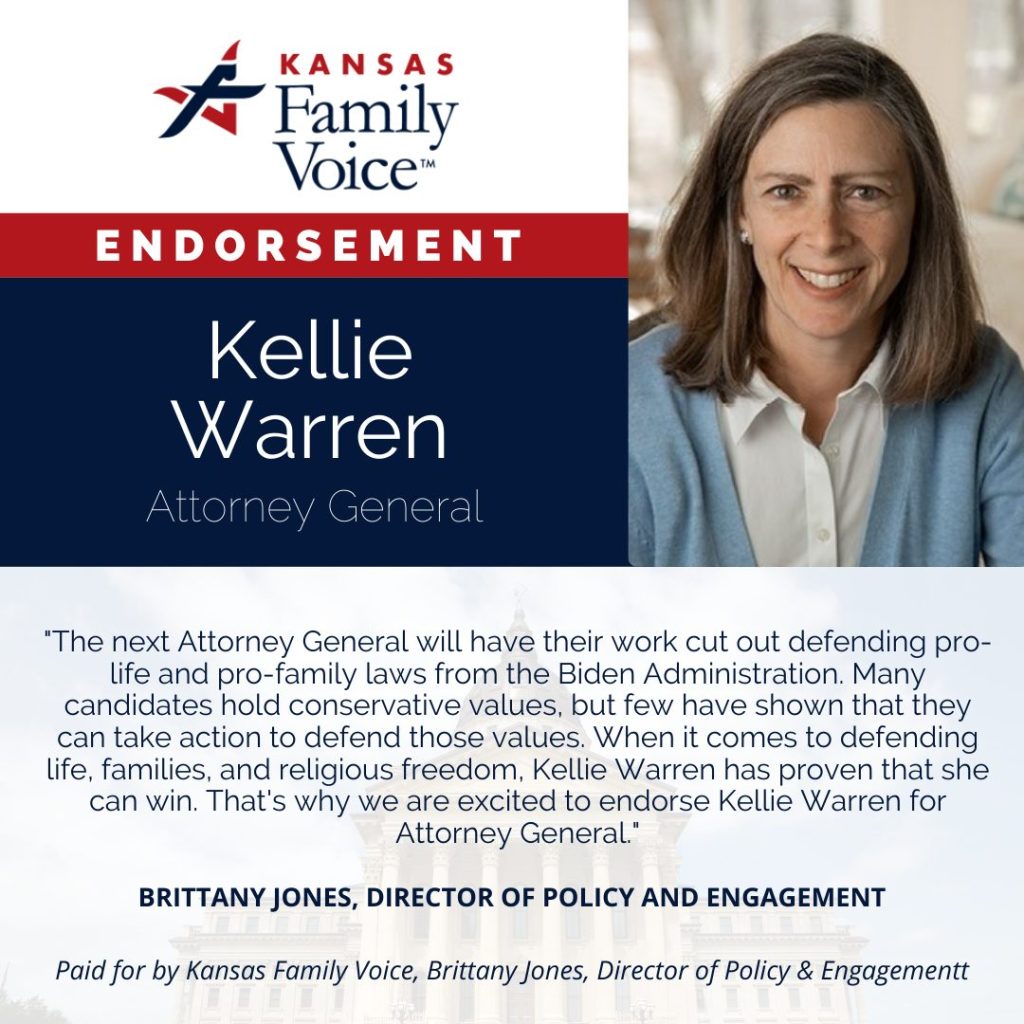 The next Attorney General will have their work cut out for them defending pro-life and pro-family laws. This is why it is so important to ensure that our next AG has proven that they can win these battles for the family. We need a proven conservative, and team player in the AG's office working cooperatively with a Republican Governor. We cannot lose this general election, or we will have an Attorney General who does not share our values and will not defend pro-family legislation.
For this reason, we are proud to endorse Kellie Warren for Attorney General.
Kellie has been a consistent friend to the pro-life, pro-family movement, and to Kansas Family Voice specifically. Whether it was pushing back against pro-abortion activists and legislators who tried to twist the truth about Value Them Both and how the Supreme Court has warped our Kansas Constitution, or standing up to the Biden Administration and protecting girls' athletic opportunities in our state, she has been a consistent advocate for Kansas family values.
As she has chaired the impactful Senate Judiciary Committee, we have seen first hand her legal mind at work. She has the ability to build bridges and build a strategy to get the job done. She knows how to listen to others and build a team to ensure the success of her plan. Lots of candidates hold conservative values, Kellie actually does something with them.
When Governor Kelly shut down schools and churches during the pandemic, compared faith to KU basketball, and shut down our businesses', Kellie Warren went to work to create a long term plan to prevent any governor from violating our constitutional rights that way again. When abortion activists untruthfully attacked Value Them Both, Senator Warren artfully stood on the Senate floor and exposed the truth about how unlimited abortion hurts women and babies. She is committed to protecting the God-given parental rights of Kansans and ensuring that our kids have room to thrive, free from government overreach.
There are three Republicans currently in the AG's race.  Only two have a claim to conservatism, and only one of them is a proven winner — Kellie Warren.  For this reason, and without reservation, we are endorsing Kellie Warren for Attorney General.  Our job as the as Kansas Family Voice Foundation is to ensure that pro-family values are protected after election day. Because the Left chooses to consistently sue pro-family laws, the Attorney General plays a vital role in the ultimate success of any pro-family policy. Kellie is best equipped to make the case for these battles and to make sure that the battles are about the laws and about assembling the best legal teams to win, and not about personalities.
We are thankful for the leadership Kellie Warren has shown in the legislature and look forward to her continued commitment to stand for life, families, and freedom as Attorney General.
For families,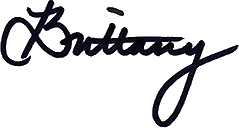 Director of Policy and Engagement