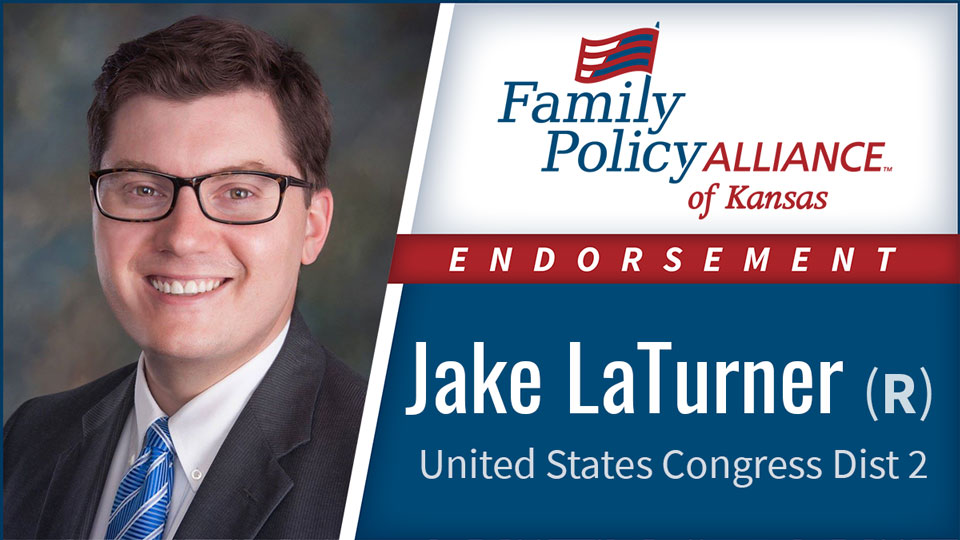 There are some candidates for office who claim they share your family values, but Jake LaTurner has proven it. Jake is a man of integrity and a proven leader, and that's why we are proud to announce our first endorsement for the 2020 election cycle is for Jake LaTurner who is running for U.S. Congress in District 2.
Jake has consistently proven himself to be a friend of the pro-family movement throughout his time as State Senator and as the State Treasurer. He was the lead sponsor of Simon's Law which requires that doctors and hospitals obtain parental consent before a do-not-resuscitate order can be placed in their child's medical file.
This was a first of its kind piece of legislation, protecting parental rights in our state. Introducing legislation that has never passed in a state before takes courage and boldness. Multiple other states have followed his lead in passing similar legislation since that time. We believe that Jake will lead in Washington with this same boldness.
Jake has proven his dedication to life as well by working to pass an expansion of the women's right to know law which ensures that women have access to information about abortionists in Kansas. This has been vital to women increasing the amount of information available to them in difficult situations. He also voted against taxpayer-funded abortion and for protecting babies from being dismembered in the womb.
He has also been a strong advocate in protecting families from the harms of pornography and has fought to protect the religious freedom and free speech.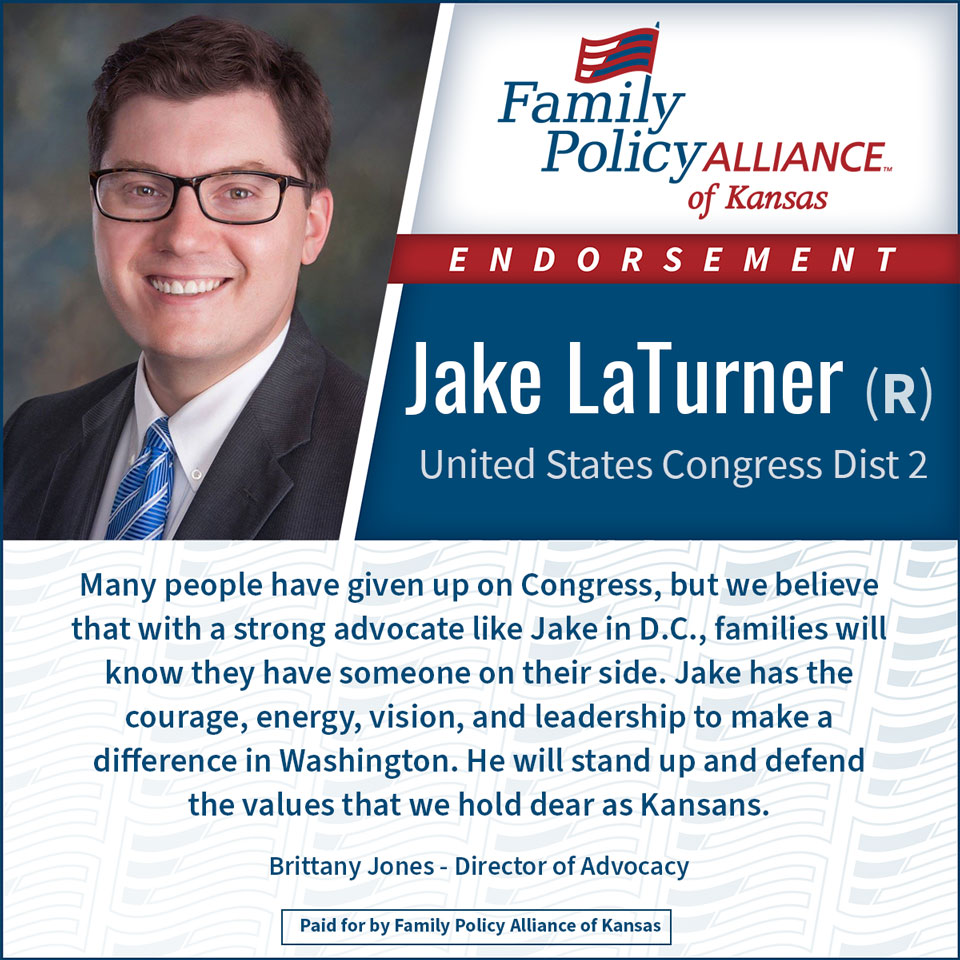 Many people have given up on Congress, but we believe that with a strong advocate like Jake in D.C., families will know they have someone on their side. Jake has the courage, the energy, the vision, and the leadership to make a difference in Washington.
Rather than just passively voting or following blindly, he will use his position in Congress to defend and lead on Kansas values. He shows us that there is hope for our nation. Jake is the leader that constituents in House District 2 need.
Supporting Jake LaTurner,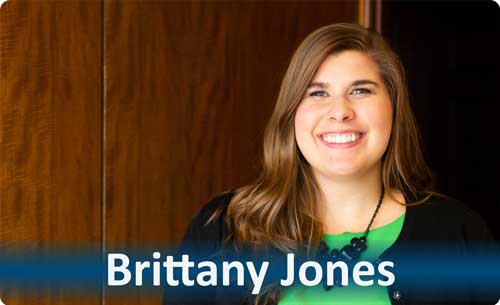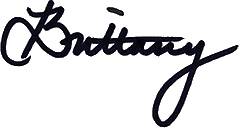 Brittany Jones, Esq.
Director of Advocacy