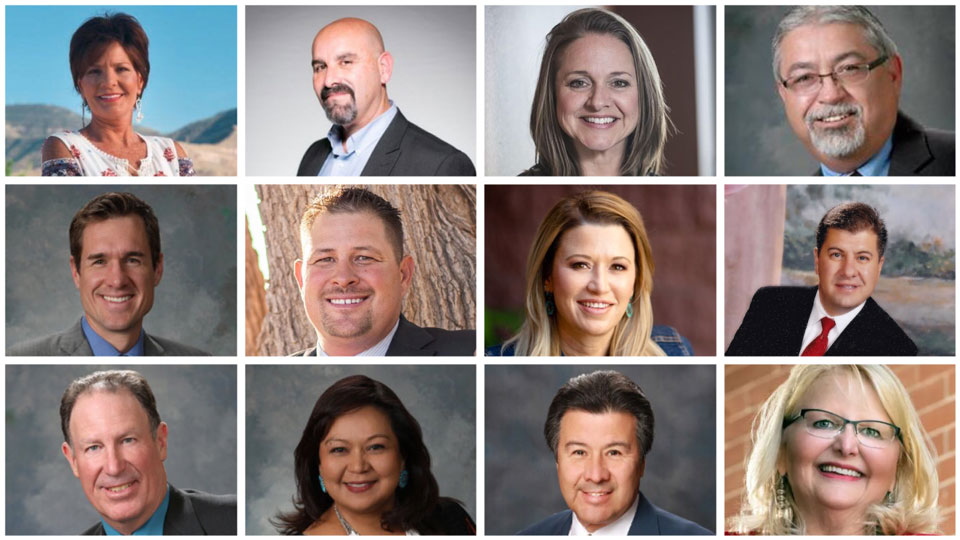 Dear Friends—
The 2020 election is over — well, almost. As of this email, we still have a few races that are "too close to call," but we do have results in nearly every federal and state race.
Our Top 5 Election Highlights:
In one of the most hotly contested races in the nation, Republican Yvette Herrell soundly defeated incumbent Democratic Congresswoman Xochitl Torres Small in the 2nd Congressional District. Kansas Family Voice of New Mexico invested heavily in Herrell's race with voter guides, mailers, and digital ads, and we are excited that Congresswoman-Elect Herrell will be representing us in Congress.
In the New Mexico Legislature, three of our Statesmen Academy alumni were successful in their elections. Representatives Rod Montoya and Rebecca Dow were both re-elected to the House and Representative David Gallegos was elected to the Senate. Additionally, future Statesmen Academy participant, Representative Gregg Schmedes, was also elected to the Senate.
In the New Mexico Senate, pro-life candidates Crystal Diamond and Joshua Sanchez defeated their Planned Parenthood-endorsed opponents. These two seats were previously held by pro-life Democratic Senators John Arthur Smith and Clemente Sanchez who were targeted and defeated by progressives in the June Primary Election.
In the New Mexico House, pro-life candidate Luis Terrazas soundly defeated his Planned Parenthood-endorsed opponent, and as of this email, pro-life candidate Rick Little is leading his pro-abortion opponent by seven votes.
In spite of the abortion industry's efforts to target pro-life Democrats in the New Mexico Legislature, six pro-life Democrats were re-elected to the Senate and House – Senators Pete Campos and George Munoz, and Representatives Arthur Allison, Wonda Johnson, Patricia Lundstrom, and Candie Sweetser.
Other Election News:
Nationally, Democrats will likely maintain control of the U.S. House of Representatives, while Republicans appear poised to hold their slim majority in the U.S. Senate. As for New Mexico's Congressional delegation, Democratic Congressman Ben Ray Lujan was elected to the U.S. Senate; Democratic Congresswoman Deb Haaland was re-elected in the 1st Congressional District; Republican Yvette Herrell was elected in the 2nd Congressional District; and Democrat Teresa Leger Fernandez was elected in the 3rd Congressional District.
In the State Legislature, the political makeup of our State Senate and House of Representatives will not change much. In the Senate, Democrats flipped three Republican-held seats, but lost two, for a net gain of one. Meanwhile, in the House, it appears that Republicans picked up two seats, though one race is headed for a recount.
So where do we go from here?
As I say at the conclusion of every election, now is the time when our work as a public policy organization really begins. The political climate in New Mexico has always worked against us and the challenges ahead are real. However, with your continued prayers and support, and the good Lord's blessing, we will continue our work to defend the unborn, strengthen the family, and preserve religious freedom for all.
Together, we have established a track-record of overcoming what appear to be insurmountable odds. In the past two years alone, we defeated radical abortion legislation; efforts to legalize assisted suicide; recreational pot bills; and controversial sex education requirements. We did not have the political advantage then, nor will we have it now. However, our hope has never been rooted in any election or political majority; and quite frankly, the results of the 2020 election once again demonstrate exactly why an organization like ours is so critical in New Mexico.
The election may be over, but we are just getting started!
God bless you and thank you for making our successes possible!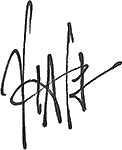 Vince Torres
President & Executive Director
ELECTION RESULTS
United States Senate
Ben Ray Lujan (D) (Winner)
Mark Ronchetti (R)
Mark Walsh (L)
United States House of Representatives (District 1)
Deb Haaland (D) (Winner)
Michelle Garcia Holmes (R) 
United States House of Representatives (District 2)
Xochitl Torres Small (D)
Yvette Herrell (R) (Winner) 
U.S. House of Representatives (District 3)
Teresa Leger Fernandez (D) (Winner)
Alexis Martinez Johnson (R)
Key New Mexico Senate Races
District 9 – Bernalillo
Brenda Grace McKenna (D) (Winner)
John S. Clark (R)
District 19 – Bernalillo, Sandoval, Santa Fe, and Torrance
Gregg Schmedes (R) (Winner)
Claudia M. Risner (D)
John D. McDivitt (L)
District 21 – Bernalillo
Mark Moores (R) (Winner)
Athena A. Christodoulou (D)
District 23 – Bernalillo
Harold J. Pope, Jr. (D) (Winner)
Sander Rue (R)
District 28 – Catron, Grant, and Socorro
Siah C. Hemphill (D) (Winner)
James S. Williams (R)
District 29 – Bernalillo and Valencia
Gregory A. Baca (R) (Winner)
Paul A. Baca (D)
District 30 – Cibola, McKinley, Socorro, and Valencia
Joshua Sanchez (R) (Winner)
Pamela Cordova (D)
District 35 – Doña Ana, Hidalgo, Luna, and Sierra
Crystal R. Diamond (R) (Winner)
Neomi O. Martinez-Parra (D)
Key New Mexico House of Representatives Races
District 7 – Valencia
Kelly K. Fajardo (R) (Winner)
Santos Griego (D)
District 8 – Valencia
Alonzo Baldonado (R) (Winner)
Paul M. Kinzelman (D)
District 22 – Bernalillo, Sandoval, and Santa Fe
Jessica P. Velasquez (D)
Stefani Lord (R) (Winner)
District 27 – Bernalillo
Marian Matthews (D) (Winner)
Robert Godshall (R)
District 32 – Grant, Hidalgo, and Luna
Candie G. Sweetser (D) (Winner)
Scott Chandler (R)
District 37 – Doña Ana
Joanne J. Ferrary (D) (Winner)
Isabella Solis (R)
District 38 – Grant, Hidalgo, and Sierra
Karen Whitlock (D)
Rebecca Dow (R) (Winner)
William P. Kinney (L)
District 39 – Doña Ana, Grant, and Sierra
Rudolpho S. Martinez (D)
Luis M. Terrazas (R) (Winner)
District 53 – Doña Ana and Otero
Willie Madrid (D)
Rick Little (R) (Too close to call)
District 63 – Curry, De Baca, Guadalupe, Roosevelt, and San Miguel
Randal W. Brown (D)
Martin Zamora (R) (Winner)