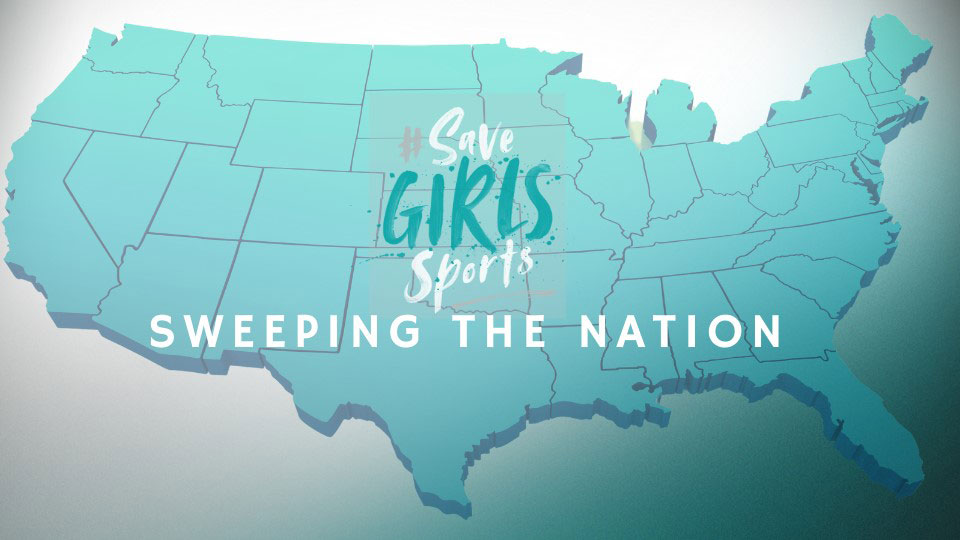 Today is the 49th anniversary of Title IX, the federal law that has helped girls have equal access to their own sports teams and other school-related opportunities.
But as males who identify as female are increasingly participating in girls' and women's sports, states must decide: will we protect our female athletes?
Overwhelmingly, leaders across the states are saying "yes!"
Last year, Idaho became the first state to pass a law saying that girls' sports should be reserved for females. Now, 30 states have introduced similar legislation and 8 states have passed their #SaveGirlsSports bills into law!
Join us TONIGHT to hear from five leaders on the front lines to #SaveGirlsSports. Each one has worked tirelessly to defend female athletes, and we're honored to have them join us.
Saving Girls' Sports, State by State
Wednesday, June 23, 2021
8 PM ET / 7 PM CT / 6 PM MT / 5 PM PT
Streaming on Facebook and YouTube
Come join us and learn about
What Planned Parenthood has to do with girls' sports
What you can do to protect athletes in your state and nationwide
Advocates in one state who were under such intense attack that they took steps to protect their physical safety
Meet our speakers!
In light of Father's Day on Sunday, we're highlighting some of our guests here with their daughters — one reason these leaders are fighting to #SaveGirlsSports!
| | | |
| --- | --- | --- |
| John Stemberger is President and General Counsel of Florida Family Policy Council and Florida Family Action. John is a nationally known figure, and we're grateful for his leadership in Florida's recent fight to #SaveGirlsSports! Join us to hear how Florida stood up to the NCAA. | | |
| | | |
| --- | --- | --- |
| | | Jerry Cox is Founder and President of Arkansas's Family Council. This year, Jerry has been on the front lines as Arkansas passed laws to #SaveGirlsSports AND protect minors from transgender medical experiments. But it wasn't easy. Jerry has some great stories to share! |
| | | |
| --- | --- | --- |
| Gene Mills is President of Louisiana Family Forum. His work has ranged from pro-life causes to criminal justice reform, to working on Louisiana's #SaveGirlsSports effort! We are blessed to have Gene join us as he shares about the lessons learned from his own state's recent battle. | | |
| | | |
| --- | --- | --- |
| | | Blaine Conzatti is Executive Director of Kansas Family Voice of Idaho. Blaine was at the forefront of making Idaho the FIRST state to #SaveGirlsSports! Join to hear him share about what it was like being the first state to protect girls in sports. |
| | | |
| --- | --- | --- |
| Jeff Laszloffy is President of Montana Family Foundation. He has been a true leader and friend in the pro-family movement. While there's much we could say about Jeff, today we're especially excited for him to share about just how unfair it is when males compete in female sports. | | |
| | | |
| --- | --- | --- |
| | | Craig DeRoche is CEO and President of Kansas Family Voice. In his 30 years of experience, Craig has served as Speaker of the House in Michigan and president of Justice Fellowship (founded by Chuck Colson). Join us as he leads an engaging discussion with these state leaders! |
Don't miss it – and be sure to spread the word!
Join us TONIGHT at 8 PM ET/ 7 PM CT / 6 PM MT / 5 PM PT on Facebook or YouTube.
See you tonight!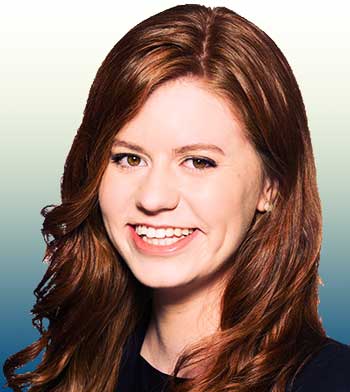 Meridian Baldacci
Policy and Communications Strategist
P.S. Seeing this after the event? You can still watch on Facebook or YouTube